Despite news to the contrary that business immigration is being frowned upon by the current administration, business immigration and opportunities are booming with direct investment into the United States. There is bipartisan support for business immigration.
Direct investment is looked upon more favorably than investing in Regional Centers due to the ongoing fraud and unscrupulous business methods of many, but not all, Regional Centers. Direct investment into a US business also gives the investor control over the investment and compliance, including job creation, to satisfy the requirements of EB5.
Here are some examples of businesses that are very attractive for EB5 and E2 approval: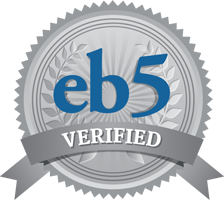 Franchises

Fast Food
Gas Stations/Convenience Stores
Health Care<
Daycare Centers and Charter Schools
Day Spas
Hotel Chains

Commercial Real Estate Investment
Construction
Restaurants
Direct investment for the EB5 program has increased substantially since the financial crisis of 2008 and continues to be an attractive way to receive permanent residency in the United States for the investor and family for the foreseeable future.
This is a great time to invest in the United States.